Car Accidents When You Are Out of Town
It can be a sinking feeling and very disruptive if you are travelling in your car in another city or state and you are involved in an auto collision. Of course, we hope that no one was injured and that you only need to deal with the damage to your car.
If you are planning an out-of-town trip in your car it is important to make sure you have all of your insurance information handy in your car before making the trip. Read through your policy or call your insurance agent and review your policy to make sure you understand all of the aspects of travelling out of town. For example, review if your policy includes a rental car if your car is damaged too badly to drive home.
If you are in an accident while travelling, don't leave the scene of the accident without calling the local police and filing a police report. It is critical to get all the information you can, and a police report is very important.
In addition to filing a police report and getting the contact information of everyone involved in the accident, try to take photos (with your phone camera) of the accident scene and damage to all the vehicles, including:
The vehicles involved and the damage to each vehicle
Photos of any surrounding businesses. These businesses may have security video footage which captured what happened in the accident
Any road debris or other factors which may have contributed to the accident
Contact Your Auto Insurance Company
If you are involved in an accident while travelling, report the accident to your insurance company as soon as possible. It's even more important when travelling so your insurance company is aware and can send the appropriate claims adjuster for the area. If your car is too damaged to make it back home, your insurance company can help advise you on local auto body repair shops, as well as getting a rental car to make it back to your home.
Getting Your Car Repaired
If your car has only minor damage and you can still drive it and make it back home, you can take your car to any auto body repair company with whom you have a good relationship. You are not obligated to use the auto body repair company that your insurance company recommends.
Marksman Auto Body is an independent collision repair facility located in Brunswick, Ohio and we have been in business since 1985. We have outstanding relationships with the major insurance providers and can ensure your car repair is processed efficiently. Moreover, we approach every auto body repair as if we were performing the service for friends or family.
Give us a call today at 330-225-5560 to discuss your auto body repair.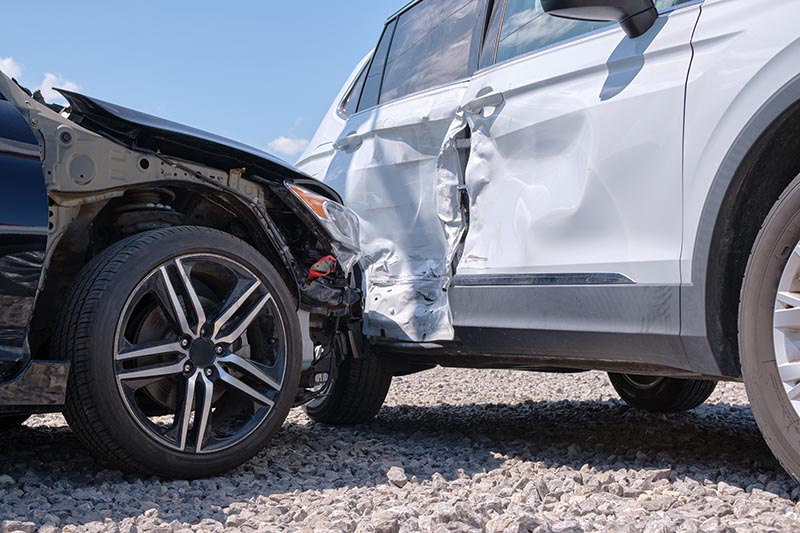 Marksman Auto Body
Average rating:
0 reviews