Is My Car Safe to Drive After an Accident
When you are involved in an auto collision, it is one of the worst feelings as a driver. Hopefully, all drivers and passengers are uninjured and we're just dealing with a damaged vehicle and the inconvenience of being delayed in getting to your destination.
In today's fast-paced society, drivers may be tempted to drive their vehicles as soon as possible after the police have finished with assessing the collision, especially if your vehicle does not "look too bad". However, it is important to review and understand the damage to your vehicle before driving it after an accident to ensure both you and your passengers safety, but also to prevent further damage to your vehicle.
There are many variables to consider, and of course each situation is different and depends on the severity of the collision. Here are a few helpful things to look for to evaluate if your vehicle is drivable, or if you need to contact an auto body repair facility like Marksman Auto Body as soon as possible.
Are any fluids leaking? If yes, call for a tow truck.
Are all wheels pointing in the correct direction? If not, do not drive the vehicle.
Did the airbags deploy? If yes, the vehicle is not drivable.
Do all the doors open and close normally? If not, call for a tow truck. You and your passengers to be able to exit the vehicle safely once back inside.
Is the front hood closed properly? If the front hood is ajar, do not drive the vehicle as it may fly open once you get underway.
Are the headlights, brake lights, turn signals and mirrors all functioning properly? Driving a vehicle without brake lights and turn signals is dangerous, it is best to call for a tow.
Do you smell anything suspicious? Is there steam or smoke coming from under the hood of the vehicle? If so be safe and do not drive the vehicle.
For any of the above situations, don't hesitate to seek the help of the responding police officer to help you determine the road worthiness of your vehicle. Police officers are trained to assess vehicle damage and determine if your vehicle is safe to drive.
Marksman Auto Body, Your Trusted Partner in Auto Body Collision Repair
Marksman Auto Body is an independent collision repair facility located in Brunswick, Ohio and we have been in business since 1985. We have outstanding relationships with the major insurance providers and can ensure your car repair is processed efficiently. Moreover, we approach every auto body repair as if we were performing the service for friends or family.
Give us a call today at 330-225-5560 to discuss your auto body repair.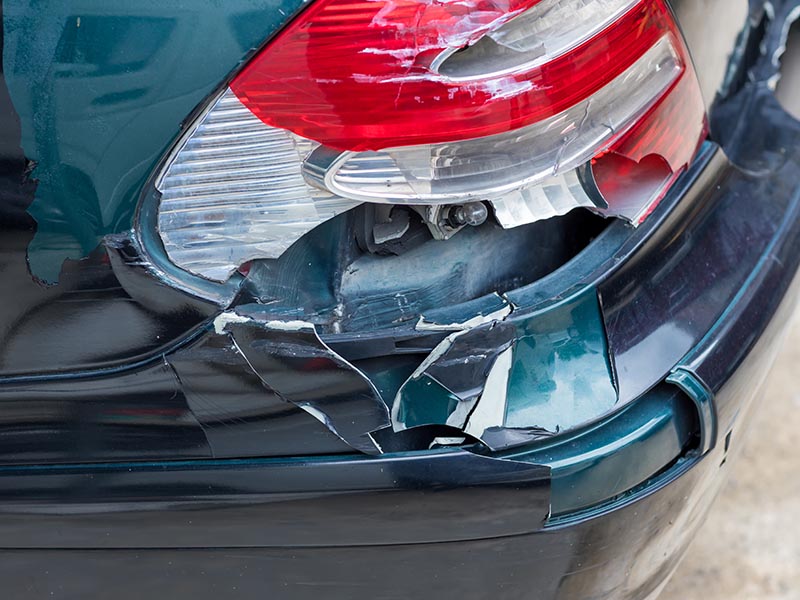 Marksman Auto Body
Average rating:
0 reviews